More than the bustling and diverse crowd or brilliant colors of Indiafest, it was the smell in World's Fair Park that awoke the senses of each attendee Saturday afternoon. The fragrance of masala chai and curry that filled the park was the work of dozens of vendors creating Indian street foods such as Tandoori chicken, pav bhaji and kati rolls.
Attendees at the annual event, which is free and open to the public, could also get Henna tattoos, watch cooking demos and participate in various Yogic practices. With events meant to highlight the rich and complex culture of India, the festival means to go deeper than just art and food.
Megha Patel, an Indian-American student at Central High School and volunteer for Indiafest, sees the event as a way to educate Knoxvillians on not only the cuisine and dress of India but also its history.
"I know that some people know a lot of things about India but I would want them to gain our backstory of India," Patel said. "You know how America has all the American wars and the presidents. I want them to know about our culture too."
The festival felt in many ways like a cultural exchange, from the back-to-back performances of the American and Indian national anthems to the blanket set up in the center of the park where a diverse group participated in "Yoga for Lower Back Pain."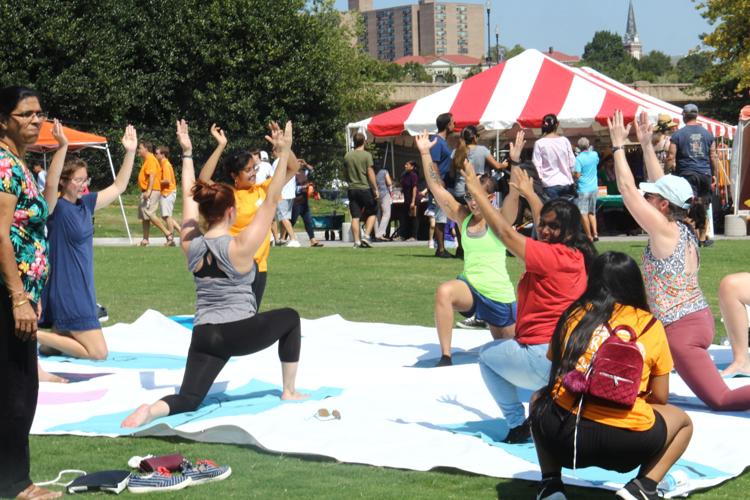 Several local politicians came out for the festivities in a show of support for the vibrant Indian-American community in Knoxville. U.S. Congressman Tim Burchett and City Councilwoman Seema Singh, the first Indian-American to serve in the city's local government, both made appearances on the stage set up at the far end of the park.
Mayoral candidate Indya Kincannon weaved in between crowds, never shying away from letting people know with a smile that she was the only candidate with the name "Indya." While standing in the shade of a tent and wearing a shirt that said "Namaste, y'all," Ms. Kincannon affirmed the importance and value of the festival.
"I think cultural events like Indiafest help us celebrate the diversity that we have in this city," Kincannon said. "We're an Appalachian town, but we have had a long history of immigrants coming to Knoxville, starting businesses, raising families, and enriching our community and today's no different."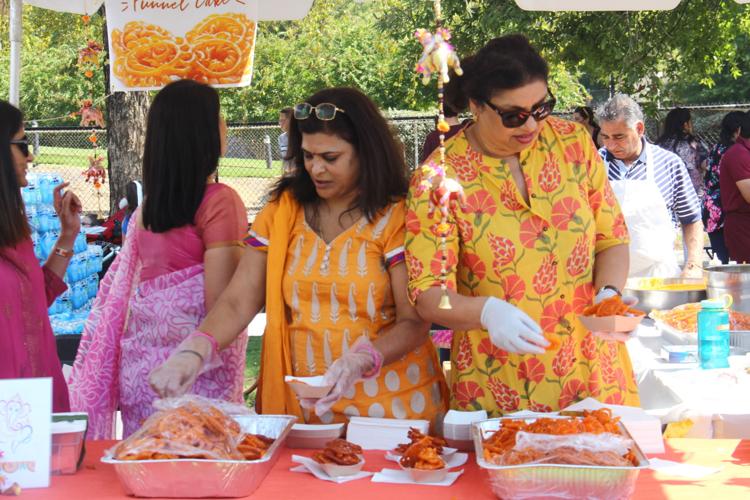 It would be exceedingly difficult to leave Indiafest having learned nothing about Indian culture and heritage. On the beautiful September afternoon, children ran through the park with Indian religious symbols tattooed on their hands while their parents ate kachori and listened to Hindi music play through speakers. Longtime residents of Knoxville, including Ms. Kincannon, are pleased to see the cultural education unfolding in their community.
"We have all kinds of great festivals to celebrate our heritages and I think it's a really healthy thing," Kincannon said.